Find babysitting jobs
1,467 families matching your search
1 child (Baby)
Nuestra familia, le encantaría una niñera respuestosa y confiable, que sea amorosa con nuestro niño 1 año, que sea flexible en la disponibilidad de tiempo, brindamos parte de la alimentación..
1 child (Baby)
Hola soy James y estoy buscando a alguien que nos apoye en casa con nuestro bebé que tiene 23 meses mientras que yo trabajo (también en casa). Necestamos a alguien con experiencia..
1 child (Baby)
Somos una pareja de esposos con una bebé de 11 meses y un perro. Somos una familia joven, algo típica y cool. Buscamos una niñera que nos ayude con el cuidado de nuestra bebé, su estimulación,..
Last activity: 2 days ago
COP 7,500.00/hr
3 children (Toddler and Baby)
Hola somos una familia con trillizos de 2 años y medio. Dos niñas y un niño. Buscamos alguien para estar como niñera entre semana de 5 a 8pm y sábado y domingos todo el día de 7 a..
1 child (Baby)
Tengo una niña de 5 meses calmada 'alegre introvertida necesito una ñiñera que la pueda cuidar ya que entro a trabajar y necesito dejrla con una persona responsable .y que la cuide..
1 child (Baby)
Somos una familia de papá jóvenes. Trabajamos en casa y necesitamos ayuda con nuestro bebe. Nos encantaría contar con una ayuda responsable, amable y amorosa con nuestro hijo, si..
2 children (Baby)
Tengo 2 bebes, un niño y una niña, requieren de cuidado constante mas que todo la niña que sufre de cólicos,son bebes tranquilos normalmente no lloran tanto, solo a la hora de comer..
1 child (Baby)
somos una familia compuesta por sebadtian (padre) y yeraldine (madre), con un bebesito de 11 meses llamado migue angel, los dos trabajamos en oficinam y requerimos alguien quenos apoye..
1 child (Toddler)
Tenemos un niño que está a punto de cumplir 3 años, el horario de mi trabajo es de 10 horas y solo el día miércoles lo tengo libre, a veces mi pareja me ayuda con el cuidado del niño..
1 child (Baby)
Soy madre soltera, tengo un bebé de 8 meses, bastante curioso y con mucha energia, estoy buscando una niñera que me pueda ayudar para poder ir retomando de nuevo la vida poco a poco¡..
1 child (Baby)
Hola tengo una bebe de 12 meses súper cariñoso y juicioso, vivo con mi esposo en un entorno muy tranquilo, buscamos una persona cariñosa y que le gusten mucho los niños para que nos..
1 child (Baby)
Soy un papá que necesita de apoyo constante con un bebe de 2 años, con disponibilidad de tiempo, por el mes de enero de 2023 todo el día y en lo meses siguientes, en la mañana solo..
2 children (Toddler and Preschooler)
Somos una familia conformada por papá mamá y dos hijas, estamos buscando un canguro que pueda recoger a mis hijas del colegio y cuidar de ellas 4 horas aproximadamente. Y ayudar en..
1 child
Somos una familia de tres, mi esposa mi hija y yo. Estamos en busqueda de una niñera profesional y correcta para nuestra hija. Que tenga vocación y mucho tacto con los niños.Tres dies..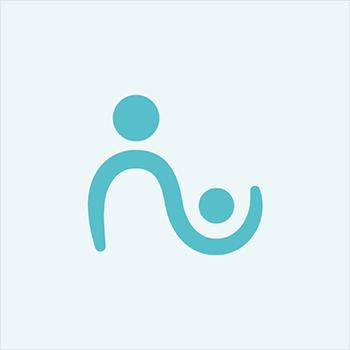 1 child
Soy Fisioterapeuta, tengo una bebe. vivo en la ciudad de Cali Valle. y necesito una niñera que pueda ayudarme en el cuidado de mi bebé los días que deba ir al trabajo. las personas..
---
---
Are you looking for a babysitting job?
Find the perfect family to babysit for via Babysits, with 1,467 jobs currently available matching your search criteria. You decide when to work and how much you earn! Find a great babysitting job in no time!
---
Babysitting jobs in large cities